Oil changes are a necessary and beneficial part of vehicle maintenance. They not only help keep your car running but also extend your engine's life. Getting the right oil change is crucial, like doing it regularly.
We'll look at four types of oil changes that you can get for your vehicle and what makes them different from each other.
1. Full Synthetic Motor Oil
Composition
Full synthetic motor oil composition consists mainly of artificial base oils made from polyalphaolefins (PAOs) or highly refined petroleum-based stock oils.
These are further enhanced with special detergents, dispersants, and other additives that reduce friction, minimize wear and keep deposits from forming.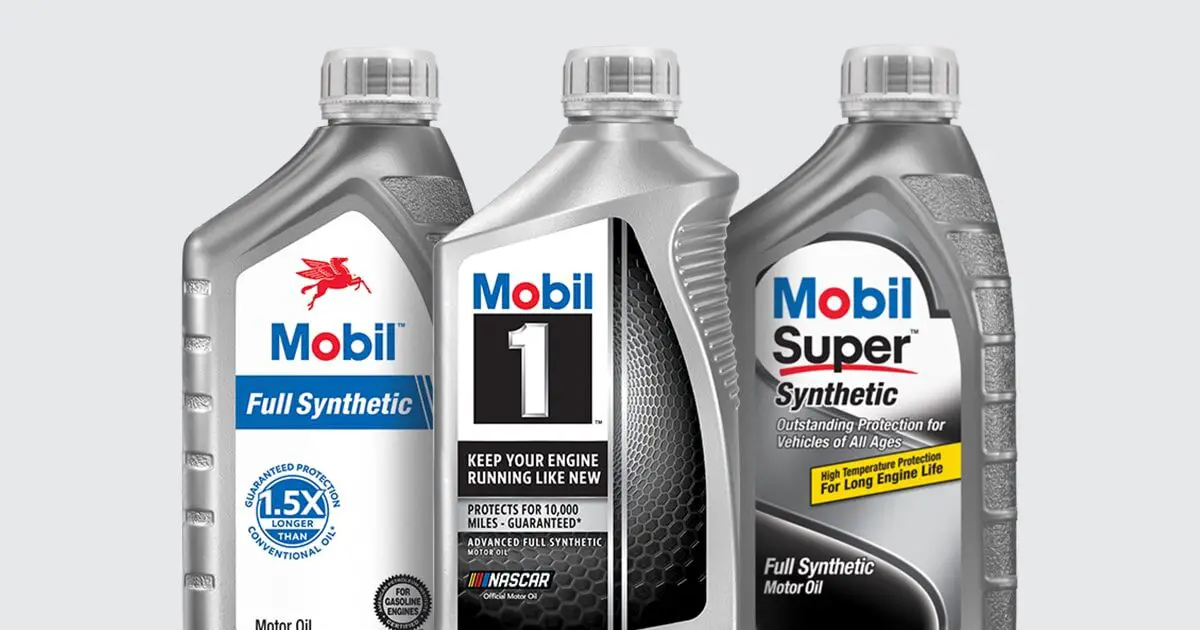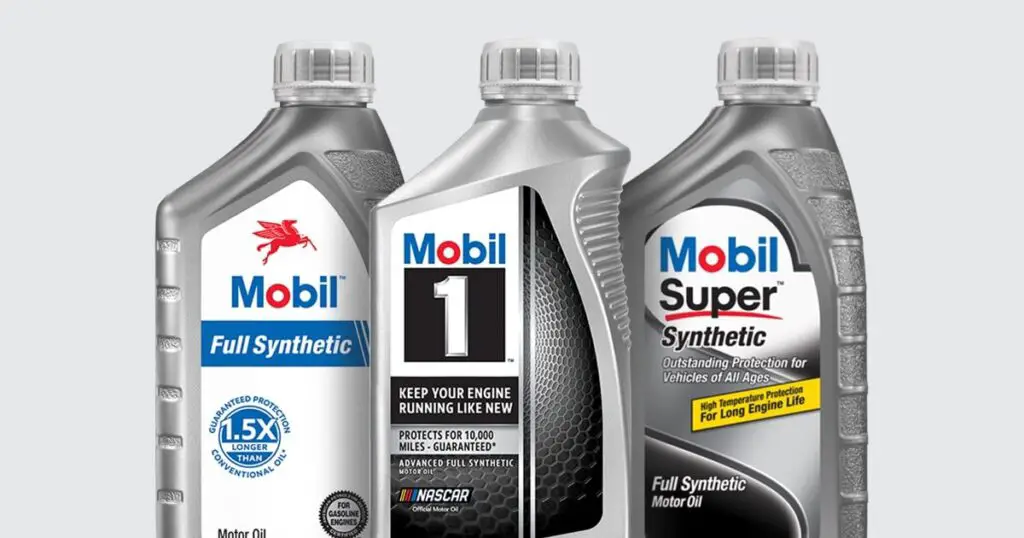 How Is It Made?
The production of full synthetic motor oil begins with refining crude petroleum or natural gas into their parts. Once the individual components have been separated, they are combined using a proprietary blend developed by the manufacturer to create a unique formulation.
What Are the Benefits?
Uniform composition
Longer service life
Biodegradability
Oxidation stability
Higher viscosity index improvers
What Are the Downsides?
How Much Does It Cost?
Generally speaking, a five-quart bottle can cost anywhere from $20 to $60.
Which Cars Should Choose It?
Full synthetic motor oil is ideal for all engines, especially those with aggressive driving styles. It works well for frequently driven vehicles or heavy tow loads, as it can resist breakdown under high-stress levels.
Luxury car owners looking for specifically designed products to protect their expensive engines prefer synthetic motor oils.
2. Synthetic Blend Oil
Composition
Synthetic blend oil combines two types of oil: conventional base oils and synthetic base stock. It typically includes a mixture of high-quality polyalphaolefins (PAO), ultra-low viscosity esters, detergents, dispersants, pour point depressants, and other higher-performing additives.


How Is It Made?
Synthetic blend motor oils combine a base stock containing larger amounts of Group III hydrocarbons, esters, and Group IV polyalphaolefins (PAO) synthetics. These are then blended in various ratios depending on the application needs and lubricant requirements for particular engines.
What Are the Benefits?
Affordable
Improved oil life
Perfect heavy-duty use
Prevents engine wear
What Are the Downsides?
How Much Does It Cost?
Synthetic blend oil can cost between $30 and $50 per 5-quart jug, depending on your vehicle's type.
Which Cars Should Choose It?
Older cars may not benefit from synthetic blend oil because it's designed for newer engines with higher tolerances than older models.
3. High Mileage Motor Oil
Composition
The composition of high mileage oils contains a higher level of detergents, dispersants, and other additives than conventional engine oils.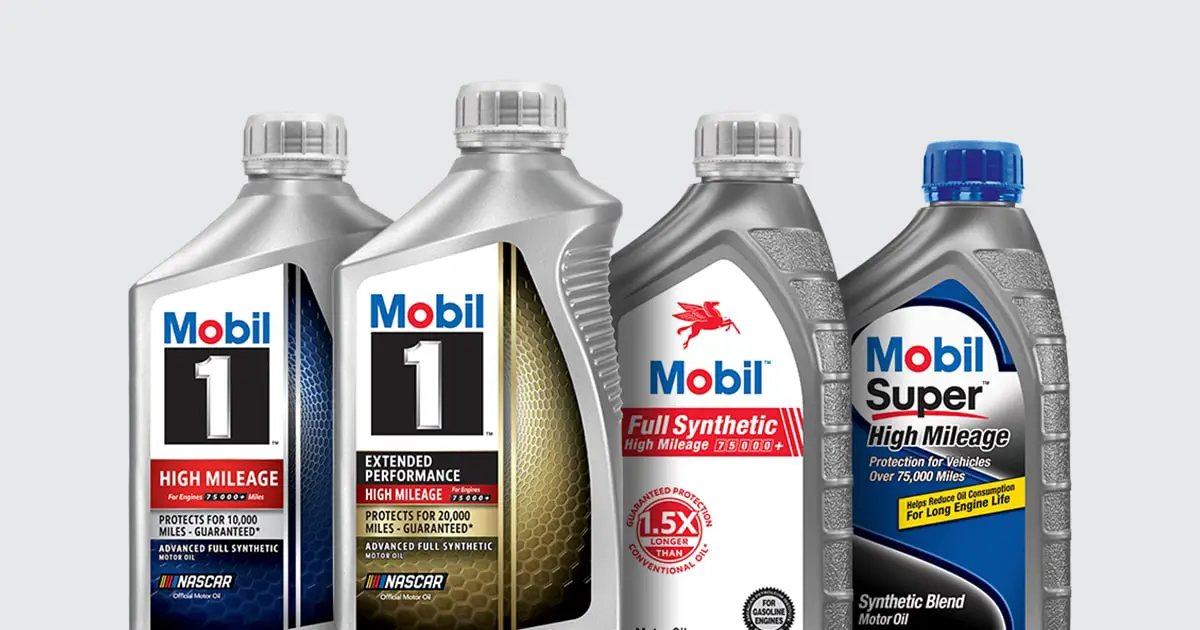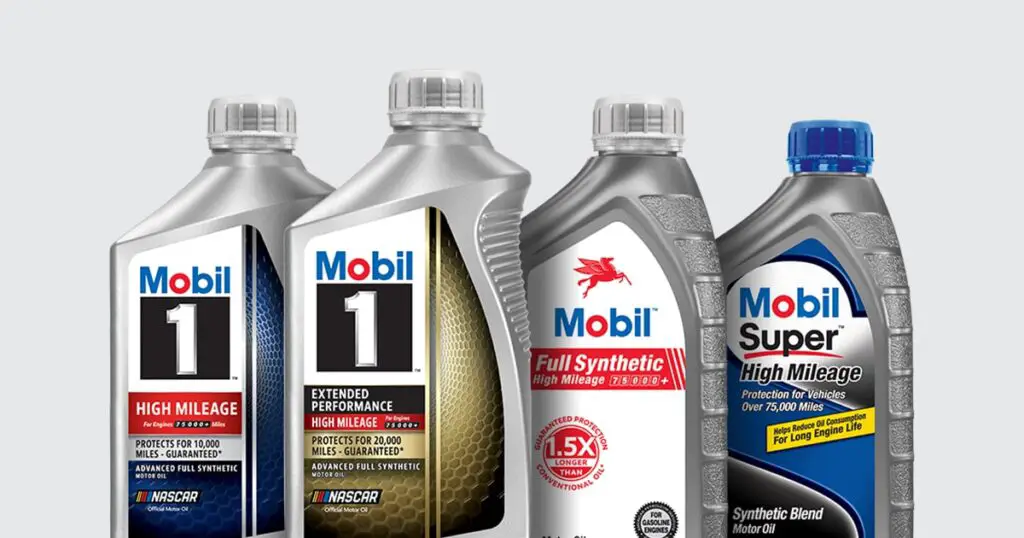 How Is It Made?
High-mileage motor oil typically starts with a base of conventional or synthetic lubricant fortified with additives.
What Are the Benefits?
Prevents sludge buildup
Protection against rust
No engine wear
Minimizes leaks
Reduced oil consumption
What Are the Downsides?
Difficulty in starting the vehicle
How Much Does It Cost?
Regarding cost, high-mileage motor oil usually runs about $5-$8 more per quart than traditional engine oil.
Which Cars Should Choose It?
Cars with more than 75,000 miles should select High Mileage Motor Oil due to their increased wear and tear.
If a car has been driven in extreme conditions such as cold weather or hot climates, it leads to potential engine damage that could be prevented or lessened by using High Mileage Motor Oil.
4. Conventional Motor Oil
Composition
Most conventional motor oils are composed of synthetic and mineral base oils combined with detergents, dispersants, viscosity improvers, and other additives to enhance their performance in protecting engine components.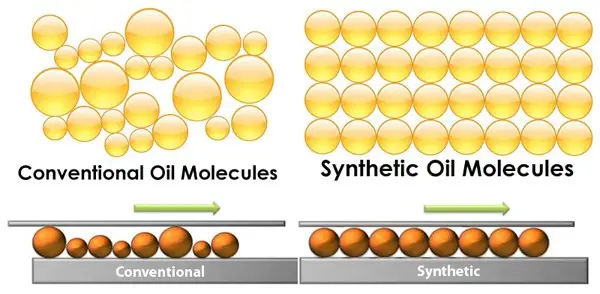 How Is It Made?
The conventional motor oil production process begins with base oils produced through refining techniques such as distillation or hydro-treating. This removes impurities like sulfur and nitrogen for the oil creation blended with various additives to create the desired product.
What Are the Benefits?
Performs well under low temperatures
Cost-effective
Enhanced lubrication
What Are the Downsides?
Degrades due to oxidation
Prone to sludge deposits
How Much Does It Cost?
You can expect to pay around $20 for a 5-quart jug of 10W-30-weight conventional motor oil.
Which Cars Should Choose It?
Cars with high mileage and older engine technologies need regular oil changes.
Final Thoughts: 4 Types of Oil Changes
There are various options for an oil change based on the oil type, vehicle's age, and condition. Synthetic oil changes are the most expensive but provide the greatest level of protection, while conventional oil changes offer less protection at a lower cost.
High mileage oil contains special additives that reduce wear in older vehicles, while synthetic blend combines features from full synthetic oil and conventional oils.
For more engine-oil-related queries, check out our blog.
Frequently Asked Questions