This post contains affiliate links — which means, at no additional cost to you, we'll earn a commission if you click through and buy a product. For more information, check out our disclaimer.
If you're a proud owner of a 2007 Toyota Prius, thumbs up!
My cousin owns one. And it always feels great to ride it. 
Still, every car needs its engine oil — the same is the case with your (or my cousin's) 2007 Toyota Prius. 
So let's explore how much engine oil it can hold, which engine oil is right for it, and more. 
Here's what we'll cover:
2007 Toyota Prius: Oil Capacity
The 2007 Toyota Prius can hold 3.9 quarts (3.7 liters) of engine oil. This is also true for the Toyota Prius models of 2006, 2008, and 2009. 
However, the engine oil capacity for Toyota Prius increased by 0.7 quarts in 2010 to 4.4 quarts. 
| | |
| --- | --- |
| Toyota Prius Model  | Oil Capacity  |
| Toyota Prius 2007 | 3.9 quarts |
| Toyota Prius 2008 | 3.9 quarts |
| Toyota Prius 2009 | 3.9 quarts |
| Toyota Prius 2006 | 3.9 quarts |
| Toyota Prius 2010 | 4.4 quarts |
2007 Toyota Prius: Engine Oil Recommendation
Toyota recommends you check the following two checkboxes when selecting engine oil for a 2007 Toyota Prius:
Viscosity grade: SAE 5W-30 (SAE 10-30 can be used if you can't find SAE 5W-30)
Oil quality grade: ILSAC multigrade oil
While you can find several engine oil products that'll fulfill these requirements, it's better to use synthetic engine oils or synthetic blends. They increase fuel economy, reduce wear and tear, and offer better heat resistance.  
Best Engine Oils for Toyota Prius 2007
We've done the research — so you don't have to. 
Here are the top-rated engine oils products you can try.
1. Mobil 1 High Mileage Full Synthetic Motor Oil 5W-30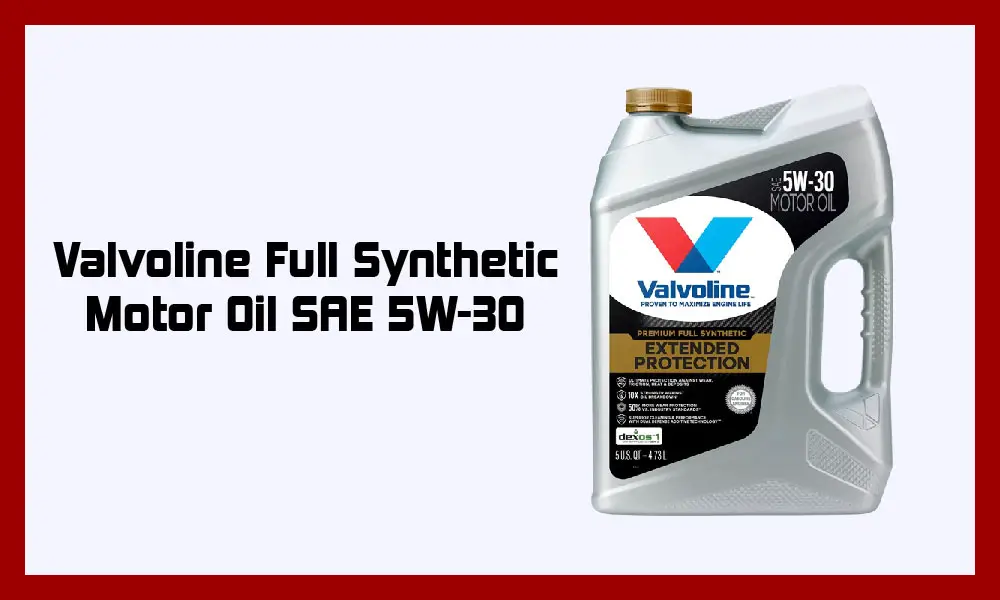 Mobil 1 high mileage is based on an advanced triple action formula that guarantees heightened protection and enhanced engine performance. It also reduces sludge deposits by minimizing friction. 
Whether driving through rugged terrains or wet damps, it offers ten times more protection than what the quality standard requires. 
This high mileage oil also adheres to ILSAC standards and assures wear protection of the timing chain while prohibiting pre-ignition at low speeds. 
Additionally, Mobil 1 High Mileage contains special additives that resist corrosion and prevent oil breakdown. 
Pros 
Excellent lubrication 
Superior protection from wear and tear 
High heat-resistance
Cons 
Susceptible to poor performance in winters
2. Castrol Edge High Mileage 5W-30 Advanced Full Synthetic Motor Oil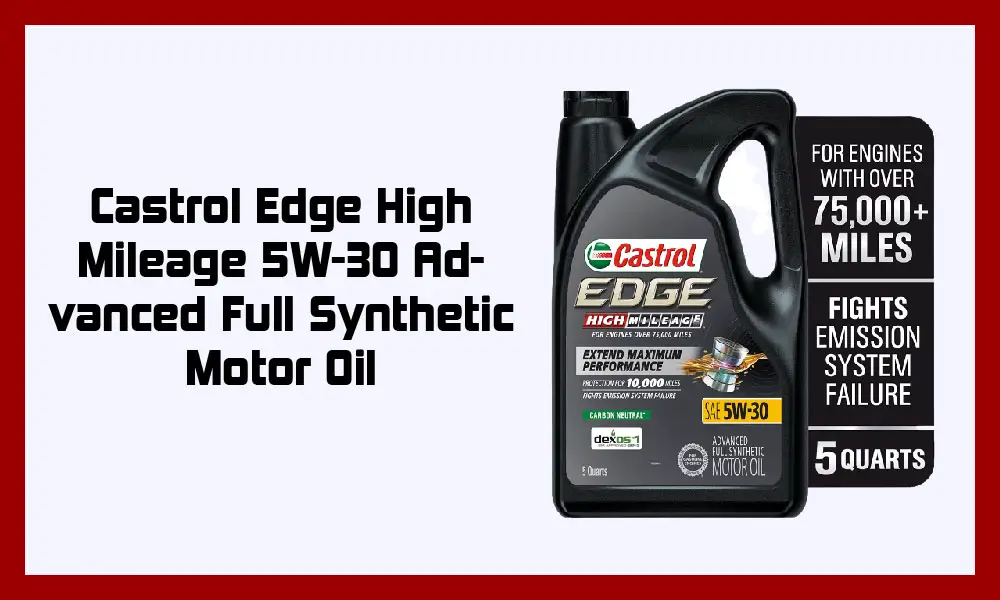 Castrol Edge 5W-30's advanced formula consists of fluid titanium technology that enhances the life of old engines like your 2007 Toyota Prius.
Although emissions are a significant problem with older engines, the phosphorus replacement technology in Castrol Edge reduces emissions up to most modern standards.
This refined oil is IVA tested. And it provides six times more wear protection than what IVA requires. Additionally, it adheres to Gen 2, API plus, and ILSAC GP2. 
Pros 
Reduced film breakdown 
Superior engine performance 
Incredible protection 
Cons 
Low performance with newer engines.
3. Mobil 1 Advanced Full Synthetic Motor Oil 5W-30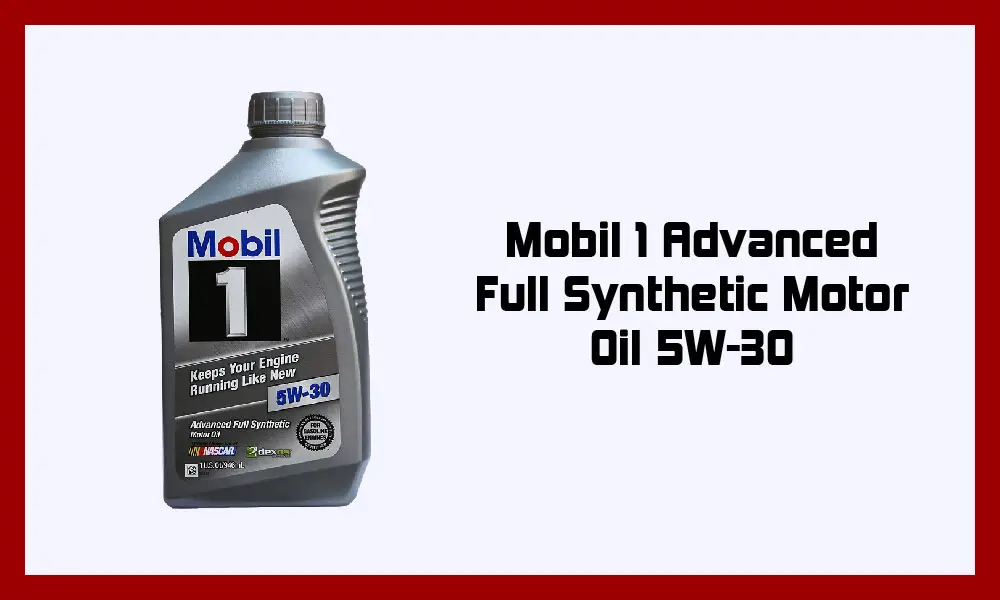 Mobil 1 advanced 5W-30 keeps your engine running smoothly and efficiently. It helps remove the build-up of sludge.
You can expect better wear protection and performance as compared to traditional oils. It also prevents the oil from breaking down. 
Besides that, Mobil 1 advanced 5W-30 doesn't degrade at higher temperatures. At the same time, prohibiting the oxidation reaction prevents engine oil deterioration.
It offers your car improved oxidation, enhanced thermal stability, and proper viscosity stability. 
Pros 
Reduced fuel consumption 
Meets all standards 
Superior heat protection
Cons 
It comes in a package size of 6 quarts (at minimum). You'll need to safely store the remaining oil as Toyota Prius 2007 requires only 3.7 quarts.
4. Valvoline Full Synthetic Motor Oil SAE 5W-30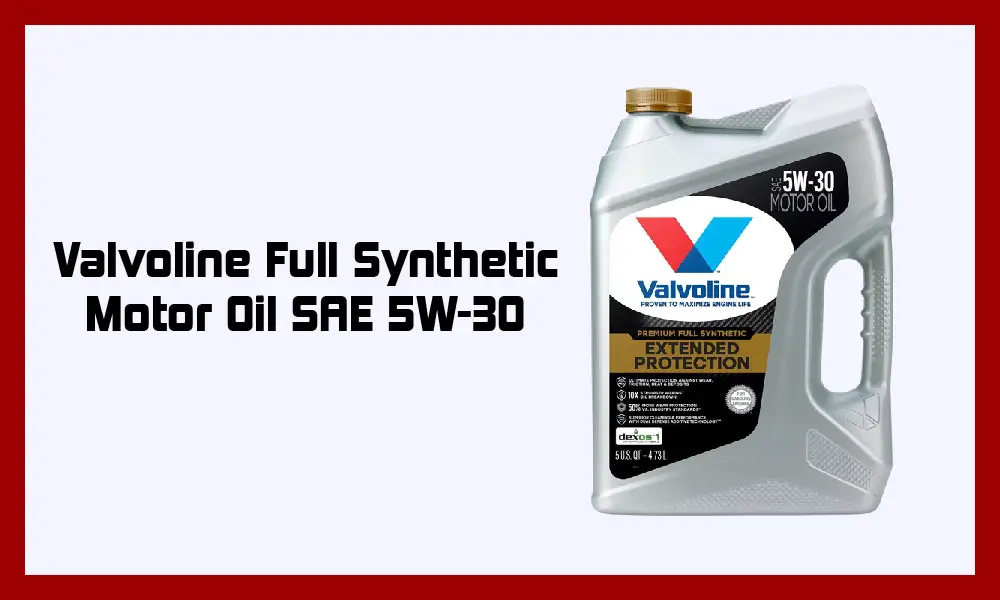 Valvoline Full Synthetic Motor Oil SAE 5W-30 uses MaxLife technology, which protects your engines against leaks and sludge deposits and enhances their performance.
The additional detergents that provide lubrication to clean the engine reduces the sludge build-up, resulting in superior and smooth performance. 
You can quickly get rid of leaks using the oil seal conditioners, which also increase wear resistance by up to 50 percent. 
Lastly, its bottle has an easy pour design, making oil change efficient. 
Pros 
Reduced sludge deposit 
Superior thermal resistance 
Excellent lubrication 
Efficient oil change due to bottle design
Incredible wear protection
Cons 
Less durable than other products on this list.
Less heat protection index.
5. Pennzoil High Mileage Synthetic Blend 5W-30 Motor Oil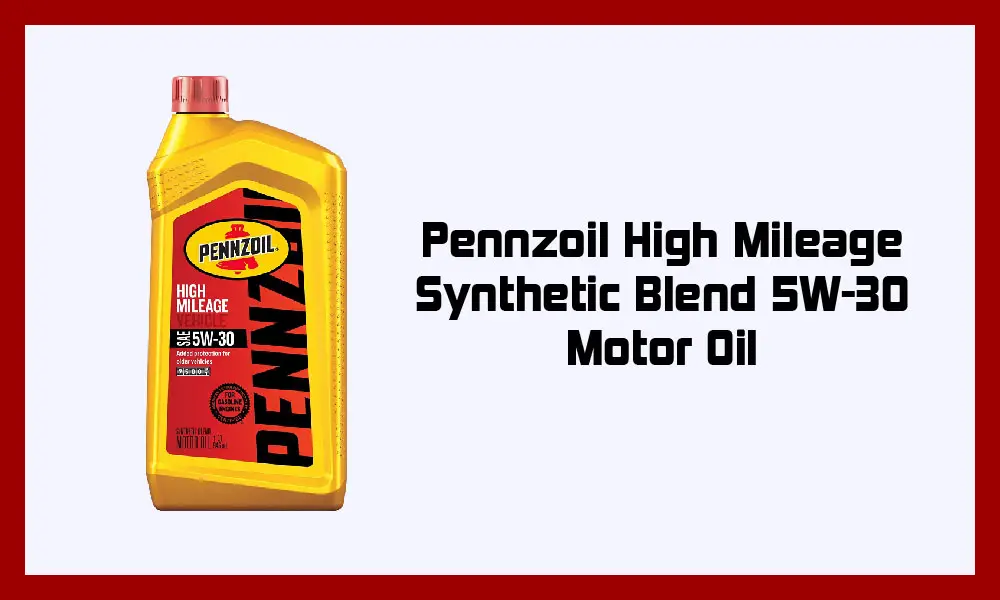 Pennzoil High Mileage Synthetic Blend 5W-30 Motor Oil is known for its protection from wear due to the presence of a unique amalgam of anti-wear additives and lubricant additives.
This oil, with its balanced additive system, provides engine protection in multiple ways. It also contains seal agents which condition the cracked seals, resulting in reduced burn-offs. 
Pros 
Prevents leaks 
Avoids sludge deposits 
Ensures longevity 
Cons 
Not suitable for newer engines.
May form sludge.
Frequently Asked Questions