Are you the proud owner of a 2013 Hyundai Elantra? If so, stay up to date on the 2013 Hyundai Elantra oil type and capacity of your vehicle.
Doing so can help your car run at its peak performance, maximizing fuel economy and extending engine life.
In this guide, we'll try to simplify the process by covering the critical stuff.
2013 Hyundai Elantra Oil Type, Capacity, and Changing Interval
As a 2013 Hyundai Elantra owner, you should know the oil type, capacity, and changing interval required to keep your vehicle running smoothly.
The 2013 Hyundai Elantra uses 5W-20 synthetic blend motor oil with a 4.23-quart capacity. Hyundai recommends changing the oil every 5,000 miles or six months for optimum engine protection and fuel economy. However, this can vary depending on driving conditions and individual driving habits.
How Much Does It Cost To Replace the 2013 Hyundai Elantra Engine Oil?
It's important to stick with regular maintenance for your vehicle to last long. One of the most commonly recommended services is changing out the engine oil. So, what exactly is the cost of replacing the engine oil of a 2013 Hyundai Elantra? It ranges from $116-$130.
Best Engine Oils for 2013 Hyundai Elantra
Here is a list of four of the best engine oils available for the 2013 Hyundai Elantra to help you get started on your search.
Best Protection: Pennzoil Platinum High Mileage Full Synthetic Motor Oil
Pennzoil Platinum High Mileage Full Synthetic motor oil is a premium product that utilizes patented PurePlus Technology. With strict adherence to IIIH standards, it breaks the toughest industrial standards by keeping the pistons 45% cleaner.
As a bonus, this synthetic oil provides superior protection against oxidation, thermal breakdown, and deposit formation for maximum engine protection. The high mileage formula reduces wear on your engine and potentially extends your vehicle's life as it helps maintain critical engine seal conditions.
Pros
High mileage
Cleaner piston
Less oil burnoff
Better friction protection
Ergonomically designed
Cons
Best Performance: Mobil 1 Advanced Full Synthetic Motor Oil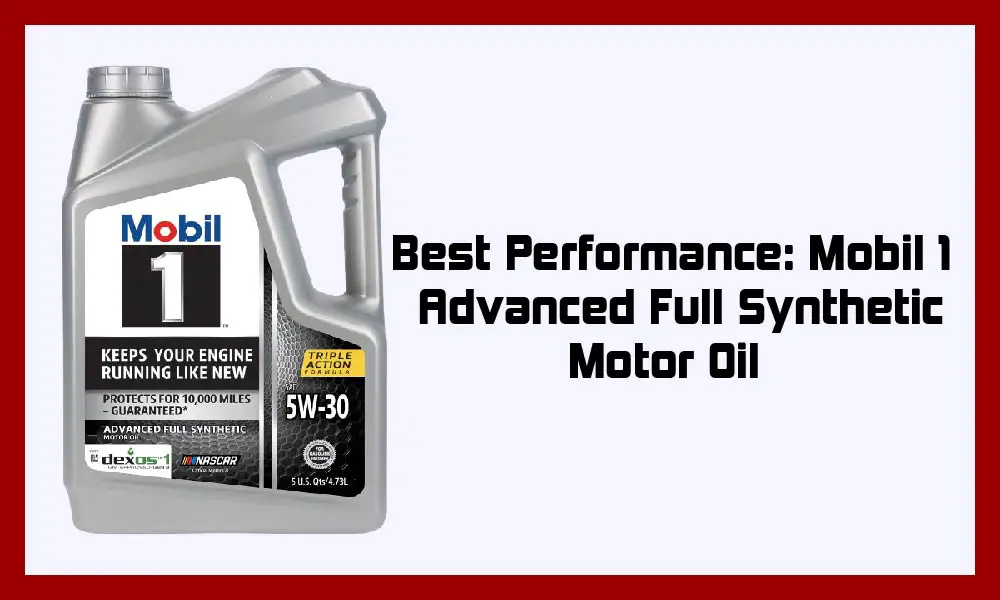 Mobil 1 Advanced Full Synthetic Motor Oil offers good performance and protection for your engine. Its signature Triple Action Formula helps maintain viscosity and prevents oxidation while meeting ILSAC GF-6 standards.
It is ideal for frequent oil changes with good engine care. The advanced formula helps keep pistons cleaner and reduce wear on critical engine parts, while its superior performance provides excellent protection against sludge and deposit build-up.
Pros
Outstanding engine protection against heat and wear
Superior cleanliness
Maintains viscosity
Controls oxidation
Provides LSPI
Cons
Most Affordable: Castrol Edge High Mileage Advanced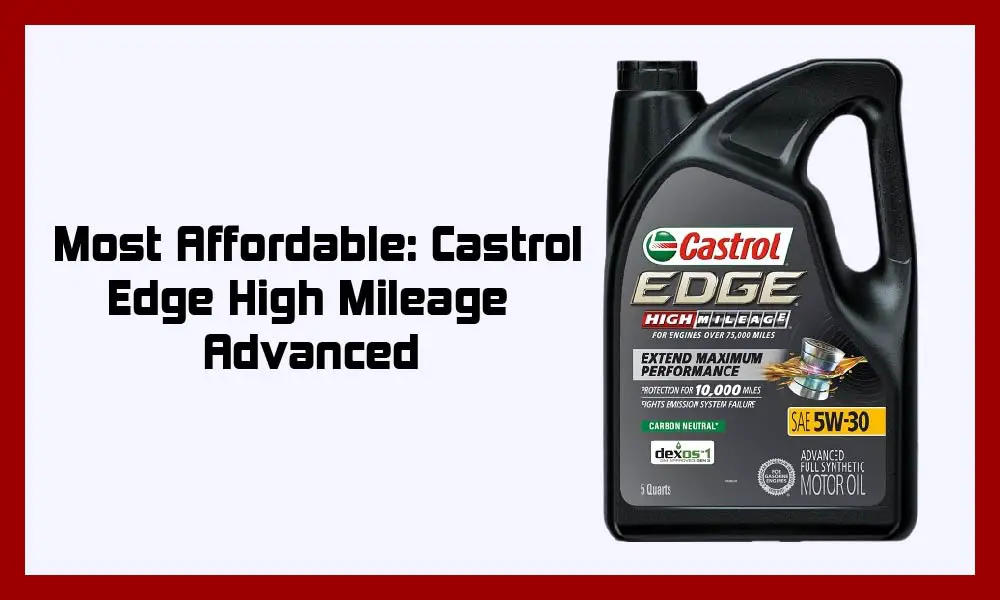 Castrol Edge High Mileage Advanced, is designed to extend the life of older cars. It features Extra Fluid Titanium Technology, which creates an extended film layer that prevents breakdown, leaks, and deposits in higher mileage engines.
In addition, Castrol Edge High Mileage Advanced offers better fuel economy and protection against wear and tear, making it a great choice for those looking to get the most out of their vehicle without sacrificing reliability.
Pros
Increased film strength
Reduced breakdown
Protection against rust
Cost-effective
High mileage
Cons
Longest Mileage: Valvoline High Mileage with MaxLife Technology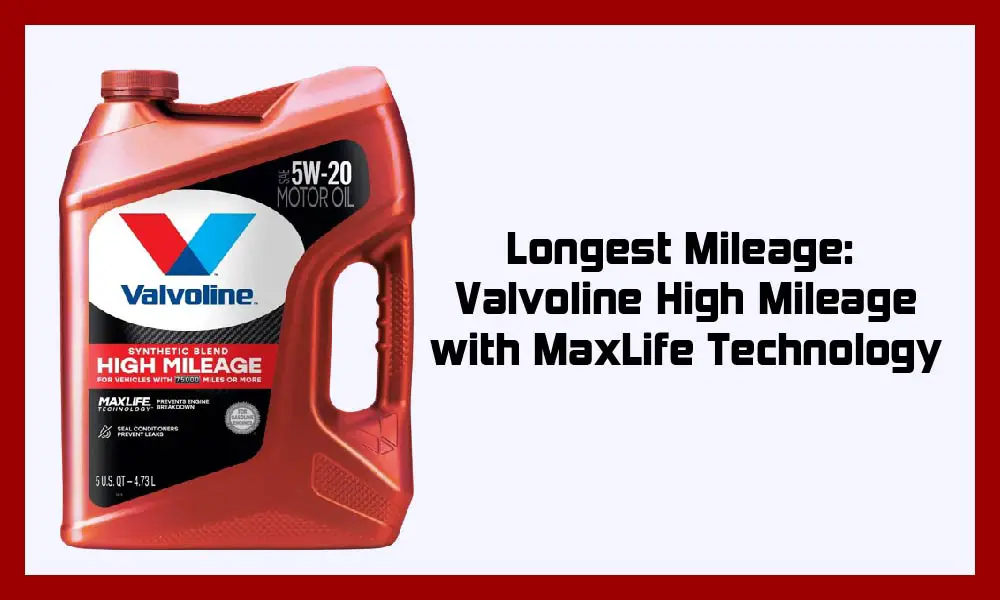 Valvoline High Mileage with MaxLife Technology is a revolutionary engine oil specifically formulated for cars with over 75,000 miles. This oil has 40% more extended wear protection than industry standards, meaning it helps protect and extend the life of your engine.
The MaxLife Technology minimizes friction in the engine, resulting in improved power performance and fuel economy. It increases the longevity of your car's engine's longevity and helps you save money on fuel costs.
Pros
Anti-wear additives
Smoother oil flow
Extended temperature protection
Friction-fighting agents
Seal conditioners added
Prevents emissions
Cons
Final Thoughts: 2013 Hyundai Elantra Oil Type and Capacity
2013 Hyundai Elantra requires 5W-20 motor oil with a capacity of 4.2 quarts. Consider the type and amount of oil to use for the engine's smooth running and adhere to this guide to keep your vehicle in top shape.
For more engine-oil-related queries, check out our blog.
Frequently Asked Questions