The Chevrolet Cruze is a reliable and popular car model in the United States. Understanding the oil type and capacity needed for proper maintenance is important. Understanding these specifications will help owners maintain their vehicles with ease and confidence in most severe driving conditions.
This article will provide an overview of the Chevrolet Cruze oil type, capacity, how to check its levels properly, and when to change oil for maintenance.
Here's what we'll cover:
Chevrolet Cruze: Engine Oil Type, Capacity, and Changing Interval
Chevrolet Cruze is one of the most popular vehicles on the market today, and it also happens to be one of the easiest cars to maintain.
Knowing the type of engine oil your Cruze needs, as well as how often to change it, can help keep your car running smoothly for years to come.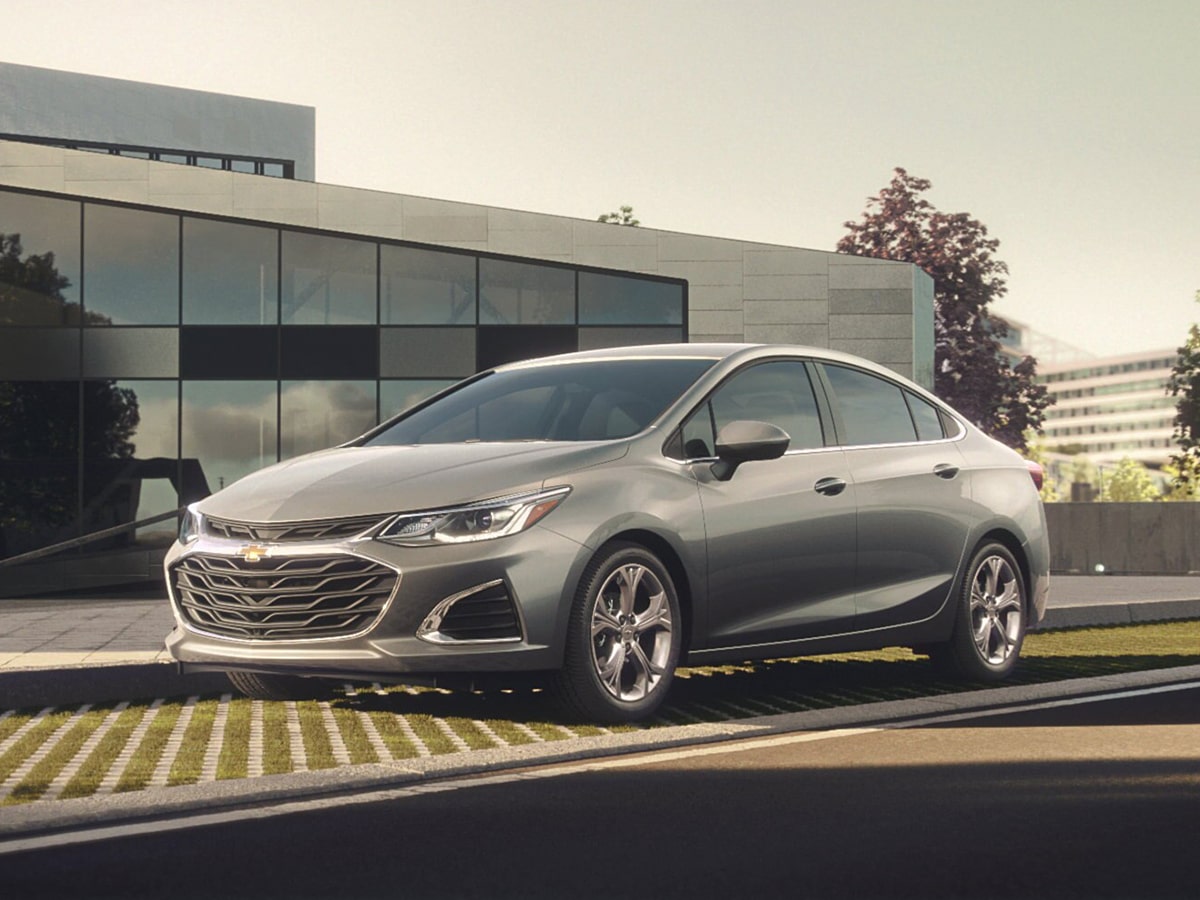 The Chevrolet Cruze requires 5W-30 synthetic motor oil to function properly. The manufacturer recommends an oil capacity of 4.5 quarts with filter replacement. You are recommended to have changing interval every 7,500 miles or 12 months.
Additionally, follow any different service intervals suggested in your Cruze's owner manual, which may vary depending on driving habits or conditions.
What Is the Cost of Replacing the Engine Oil of The Chevrolet Cruze?
The engine oil replacement cost for a Chevrolet Cruze varies depending on regional labor rates, fluid type, and filter needed. Generally speaking, for an economy model with conventional oil, a professional mechanic will cost between $108 – $ 120 to change the engine oil.
High-performance oils such as synthetic oils may cost more than conventional fluids; however, they have many benefits, like better protection against wear and tear.
Best Engine Oils for Chevrolet Cruze
Finding the appropriate engine oil for your vehicle can be difficult. But we're to help. Here's a list of best engine oils for Chevrolet Cruze.
Best Protection: Liqui Moly Special Tec B FE SAE 5W-30 Synthetic Motor Oil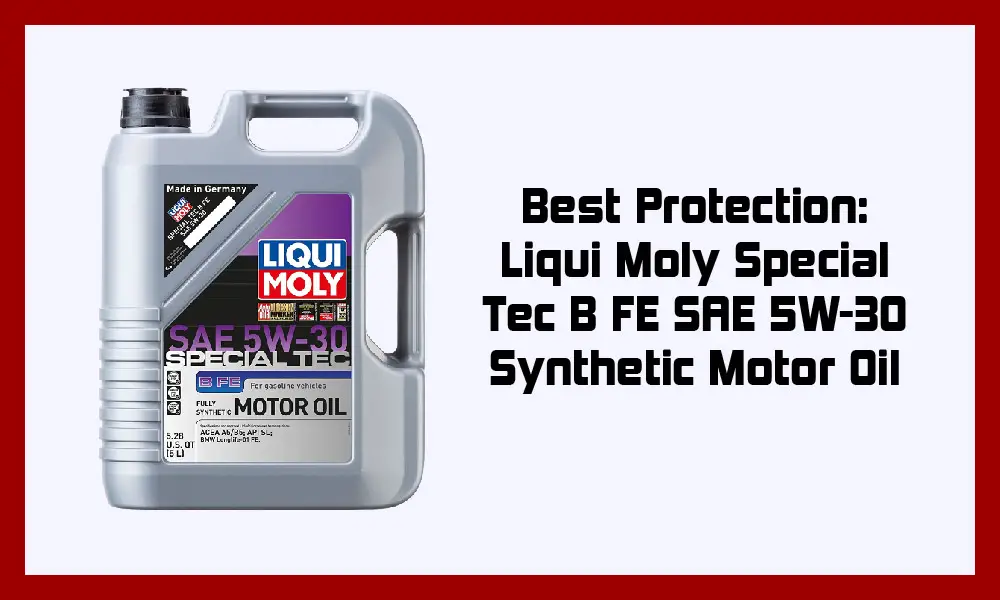 Liqui Moly Special Tec B FE SAE 5W-30 Synthetic Motor Oil gives maximum performance and fuel savings. This motor oil is specially formulated for maximum performance while reducing friction in the engine. It also has excellent resistance to aging, making it long-lasting and reliable.
Its formula of fluid titanium technology ensures a higher level of protection against wear and tears on your engine. You can benefit from increased fuel savings, better fuel economy, and improved reliability.
With its superior performance, Liqui Moly Special Tec B FE SAE 5W-30 Synthetic Motor Oil is an ideal choice for those looking to keep their engines running smoothly and efficiently.
Pros
Better engine performance
Superior fuel economy
Decreased sludge buildup
Unmatched protection
Reduced friction between moving parts
Cons
Best Performance: Quaker State Full Synthetic 5W-30 Motor Oil
Quaker State Full Synthetic 5W-30 Motor Oil ensures strong engine performance and lasting protection. It provides superior lubrication flow, permeability, and oxidation resistance.
It ensures that engines run at their peak performance with minimal wear and tear over time. The synthetic formula reduces friction, improving fuel economy and extending engine life.
The 5W-30 viscosity grade is perfect for various conditions as it can easily start an engine regardless of the temperature outside.
You can benefit from improved performance, reduced maintenance costs, and fewer trips to the repair shop when using Quaker State Full Synthetic 5W-30 Motor Oil.
Pros
Great lubrication flow
Superior pumpability
Works perfectly at all temperatures
Unbeatable performance
Cons
Most Affordable: Castrol Edge 5W-30 Advanced Full Synthetic Motor Oil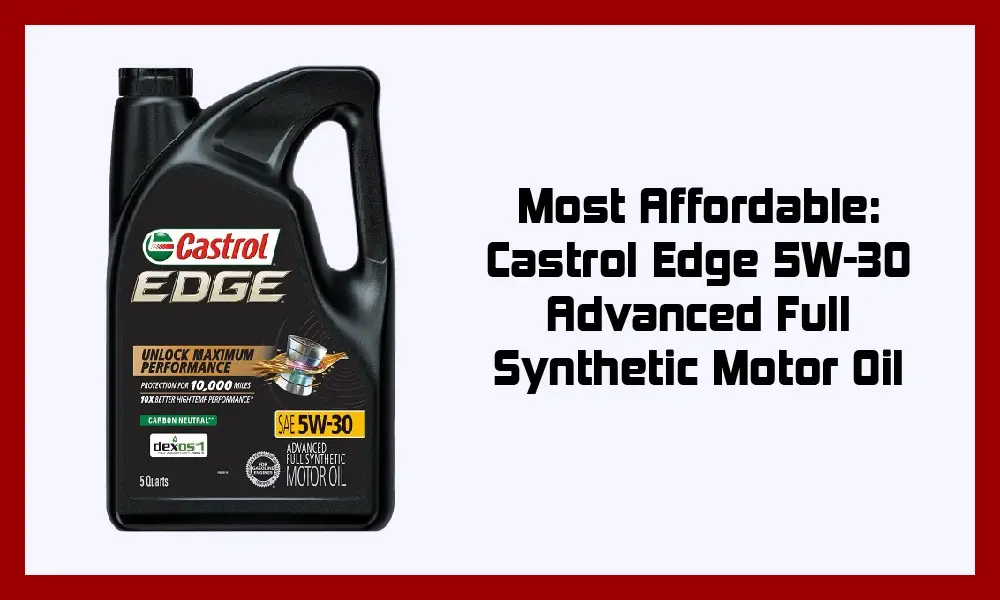 Castrol Edge 5W-30 Advanced Full Synthetic Motor Oil Titanium is uniquely engineered for chevrolet cruze. It has a strong reduced metal-to-metal contact which reduces engine deposits and prevents oil leaks.
This full synthetic oil has improved protection against thermal breakdown, which can cause engine damage. The advanced full synthetic formula offers superior performance in extreme temperatures to provide maximum protection under the toughest conditions. The titanium technology provides maximum wear protection, ensuring that your vehicles run smoothly and smoothly for years to come.
The Castrol Edge 5W-30 Advanced Full Synthetic Motor Oil Titanium is designed to meet or exceed API SN PLUS and ILSAC GF-5 standards, providing customers with high-quality motor oil that will keep their engine running at peak performance.
Pros
Reduced metal-to-metal contact
Superior strength
Ergonomic design
Affordable
Cons
Longest Mileage: Mobil 1 High Mileage Full Synthetic Oil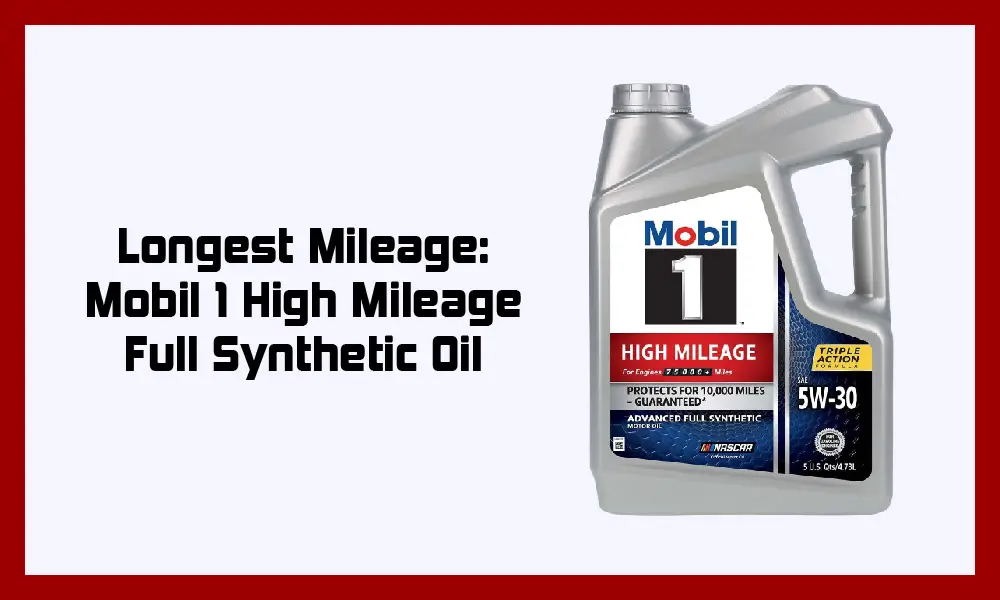 Mobil 1 High Mileage Full Synthetic Motor Oil is a revolutionary product that provides superior car engine protection. Its Triple Action Formula protects against viscosity breakdown, sludge formation, and volatility loss while meeting ILSAC GF-6 standards.
It has built-in thermal heat protection, preventing engine overheating and temperature issues. The unique formulation is designed to maintain viscosity over time and helps reduce sludge buildup.
Customers can rest assured that their vehicle's engine will stay well maintained with this long-lasting, high-performance motor oil.
Pros
Unbeatable cleanliness
Excellent heat protection
Reduced sludge buildup
Superior performance
Cons
How To Change the Engine Oil of the Chevy Cruze?
You can change the engine oil on a Chevy Cruze in just a few simple steps. Here they are:
Step 1: Warm Up the Engine oil
Start by warming up the engine by letting it idle for five minutes or driving around for a few miles. Now raise your vehicle with ramps or jacks safely.
Step 2: Drain Oil From the Drain plug
Find the drain plug near the bottom of the oil pan and use an appropriate wrench to loosen it before draining all of the old Oil into a container.
Step 3: Loosen the Cannister Cap
Start by loosening the cannister cap on top of the engine block. All that's left to do is drain old Oil from the vehicle and replace it with new Oil.
Step 4: Take the Oil Filter Out
Finally, unscrew and remove the filter by turning it counterclockwise until it comes free from its housing. Be careful not to spill any of its contents onto yourself or nearby surfaces as you take it out! Replace it with a new oil filter.
Step 5: Change the Oil
Make sure that you have enough quantity of the recommended Oil. Pour in the new Oil while shutting the drain plug tightly.
Step 6: Bolt and Clean
Clean up all the spills and debris using clean towels. Keep everything correctly bolted.
Final Thoughts: Chevy Cruze Oil Type and Capacity
The Chevy Cruze oil type and capacity are important factors to keep in mind when maintaining your vehicle. The recommended oil for the Chevy Cruze is 5W-30 synthetic oil, which requires a change every 7,500 miles.
Ensure your engine's optimal performance using the correct oil type and be mindful of the recommended change intervals.
For more engine-oil-related queries, explore our blog.
Frequently Asked Questions